CURRENT COMMISSION STATUS: CLOSED UNTIL AUGUST, WAITING LIST CLOSED
Commissions FAQ
Below are some frequently asked questions regarding my commission process. Please read through all the info if you were interested in commissioning me in future!
How much will my commission cost?
My prices vary depending on the size and complexity of the piece. I will give you a quoted price based on the number of estimated hours for your piece. Once quoted, the price of your commission will not change.
Here are some examples of my prices:
Animal Crossing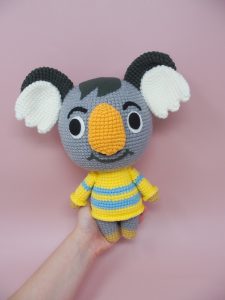 These are two ends of the spectrum in terms of pricing for AC characters
Pokémon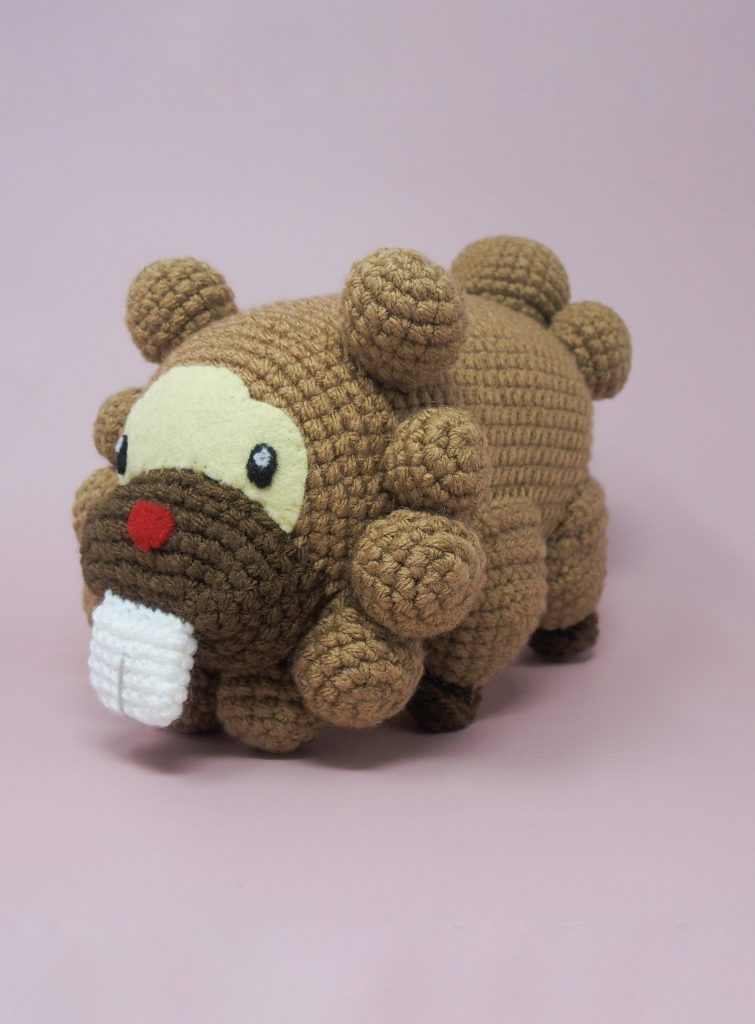 Note- hand sewing felt details takes up the largest portion of my creation time. Generally, more felt = more expensive.
---
What can I ask for?
I do my best work when creating projects that I am passionate about. At this time, I am most interested in creating Animal Crossing characters and Pokémon. Enquires about other characters are welcome- but if I don't have a high level of interest in the project I may not accept the commission.
Sometimes, I cannot accept a commission because I feel the project cannot be executed well in crochet form. Examples of these limitations:
Colour gradients
Shaping issues (eg. cubes)
Too many complex details
I am happy to make any Animal Crossing character that is requested. Please note that my villagers are sized between 9-14 inches (species determines exact size). I can make a character in any outfit desired (photos are needed for this)- but please note that changes in outfit detail may affect the quoted price of the character.
For non-AC characters: I am happy to tailor sizing to your preference. I generally like to work at around 8 inches or larger, to ensure a level of detail I am happy with. There may be exceptions for a simpler piece.
You can request as many items as you want.
---
How does it all work?
Once my commissions open, reach out to me over Instagram DMs (@cotswoldscrochet) or email (harriet@cotswoldscrochet.com) with your request. Try to be as detailed as possible with your enquiry. I will then give you a price quote. If you are happy with the quote and interested in proceeding, I then require a 25% non-refundable deposit. This covers the cost of materials and secures your space in the queue.
Once I have filled all commission slots, I will reach out again with a rough time estimate for your project. If you need your item by a certain date, please let me know when you first reach out so I can do my best to accommodate this.
You will next hear from me when I am preparing to start your commission. Once I have begun working, you will receive daily updates with plenty of progress pictures to ensure you are happy with how the piece is coming along.
Once your item has been completed, the remaining 75% + shipping is due. When the remaining balance has been paid, I will ship your item(s) to you.
---
How long will it take?
Depending on your space in the queue, you may be waiting a number of months for me to begin your item after paying your deposit. I have a commission status page that I will be continually updating as I work through my current batch of commissions. I only work on one project at a time, so your project will remain in the 'Waiting' section until I have made a start on it.
Normally, once I start a project it is completed within 1-2 weeks. Occasionally I will run into challenges with a design, so slight delays are possible.
---
How do I pay?
I take all payments through PayPal invoices. Invoices will be emailed to you, and you do not need to have a PayPal account to pay them (debit/credit cards accepted).
I accept payment plans- but these will have to be requested before your initial deposit is paid.
---
How much does shipping cost?
I am based in the UK and all packages will be sent via Royal Mail. I do not ship to the EU, but all other countries are available. Shipping costs depend on the weight of the package, so I can only estimate before completing your commission.
Usual shipping prices are as followed (based on the average weight of my items). Please note that if you have more than one item, postage costs will increase.
UK
2nd Class Post ~ £4.35
Tracked 48 ~ £6.35
All international orders will be shipped tracked. If you are from a country not listed below, let me know and I can give a shipping estimate. I am not responsible for any customs charges that your package may incur.
US
Canada
Australia
---
How are they made?
I crochet my pieces using 100% acrylic yarn, stuff them with polyfill and hand sew felt pieces onto them. My pieces are created in a pet-friendly, no-smoke home.
---
Do you have a waiting list?
I will occasionally open up a waiting list for future commissions- please check the top of this page for a status update on this. To join my waiting list, I only ask that you agree to a price quote. There is no deposit needed to join, and no pressure to commit to the commission when the time comes. If you are on my waiting list, I will reach out to you when I am ready to purchase materials and collect deposits for my next batch.
---
If you have any further questions, please don't hesitate to reach out to me. I am happy to give out a price quote anytime- whether my commissions are open or not.